ANT REMOVAL
If you are looking for reliable and experienced Ant Exterminating services in Scottsdale, AZ then

LOOK NO FURTHER!!!

A Bee & Pest Pro can help!  Call today at
480-694-8994 or 602-331-0800.
FREE PEST CONTROL ESTIMATE & SAME DAY BEE REMOVAL SERVICES!!!
Ant Exterminator Scottsdale
NEED ANT EXTERMINATION SERVICES IN NORTH OR SOUTH SCOTTSDALE?
---
If you are searching for "Ant Extermination Scottsdale" A BEE & PEST PRO can help! For ant extermination in North or South Scottdsdale, give us today at 480.694.8994. Ants can be found all over the valley area. Sometimes you will notice them out camping, on hiking trails, in your backyard or even worse inside your home. Anyone who lives in the North or South Scottsdale areas are bound to encounter ants and that's where A Bee & PestPro steps in.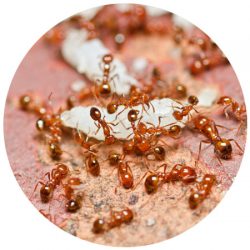 A little information about Ants in Scottsdale
---
Ants can come into your home for any reason but most likely they are searching for food. Your home was closest to the queen's colony. Just like a human, ants have to eat to survive. They also have to feed their young, so it's not like they are wanting to cause you distress or bother you.
They are just trying to make a living just like other animals, bugs, insects, or plant. Your home has represented a possible source of food and water.  It can also give hem protection from predators and elements, which serves as a potential site for a new colony when they want to expand. You will want to prevent this invasion from happening when you can.
WE KNOW ABOUT DIFFERENT TYPES OF ANTS & HOW TO GET RID OF THEM
---
Knowing what type of ants that you have is important. If you know your enemy, then you are going to know where you can find the nest, what sources are attracting them, and what management methods are most effective.
For instance, tiny black ants are normally outside, but they will enter structures to find food like starches, meat and sugar. A black ant problem can be treated by following the ant trail to the colony and taking care of the problem there. Next would be seal off any entry areas so future ants cannot get into your home.
Carpenter ants need to have a dedicated approach. Controlling arts is hard, especially because they like to make their nests inside of moist wood. Carpenter nests cause severe damage because most moist wood has been found in damaged locations such as a place where there is a leak or the foundation was exposed to the elements, this can cause a bigger problem than having a few ants in your home. These nests are hard to locate because carpenter ants can make nests both inside and outside of your home. A thorough investigation will need to be done by a professional before they can find the best plan to battle the carpenter ants.
The Best Way To Get Rid Of Ants
---
The best way to get rid of ant is by having an ongoing service with a pest control professional is a main point to manage them in your home. The professional will work with your ant problem and profile to find the best solution to remove the ants and keep them out of your house.
This can include both exterior and interior treatments, sealing entry points and placing insect growth regulators on the property.
It is also vital that correct sanitation measures are taken if you are wanting to make sure that ants say out of your home. Many ants are there to find food, so the harder that you make it for them, the less time they will spend in your home. If they don't find what they want, then they will look for it elsewhere. Which is good for you but could be bad for neighbors.
Having a spotless home can be hard. What looks to be a clean kitchen, could have a few granules of sugar or crumbs that fell behind the stop. That small amount of food is a feast for an ant. To keep this from happening, don't just wipe down surfaces. Vacuum daily, pay close attention to behind furniture and appliances, baseboards, and areas you may miss.
Ants will also get into your trash, so waste management is important too. Remove garbage from your home fast. Use a garbage disposal instead of having food in a trash can.
CAN AN ANT PROBLEM BE CONTROLLED?
---
While it is quite nice to imagine a world without insects, there are more of them than there is of humans. The ant fight is continuous. Some issues are part of what is within the ant. For instance, the scent trail does not just go between food sources and colonies. This trail can also lead to other colonies, which gives them sanctuary from the nest that has been treated.
There is only one real solution to an infestation of ants, and those are treatments done by pest control with a strict dedication to prevention. Ants will always come back, it is just the matter of how hard you make it for them to enter the home and how well you are prepared for them once they show up.
To ensure that you get your property and home deterred from ants, you just need to make a call.
A Bee & Pest Pro is a Professional ant exterminating company providing monthly ant control services in the following zip codes:
---
SCOTTSDALE, AZ – 

85255, 85262, 85266, 85260, 85259, 85258, 85054
PARADISE VALLEY, AZ – 

85253
NORTH PHOENIX, AZ – 

85050, 85054, 85018
FOUNTAIN HILLS, AZ – 

85268
CAREFREE, AZ – 

85377
CAVE CREEK, AZ – 

85331
ABOUT US
---

A Bee & Pest Pro is a Professional exterminating company in Scottsdale AZ. A Bee & Pest Pro provides monthly pest control services and emergency bee removal in Scottsdale Arizona.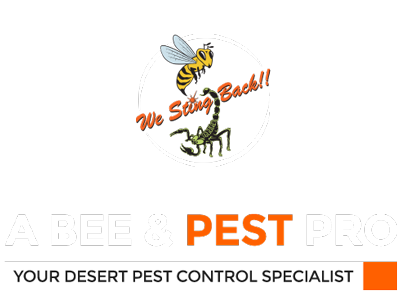 CONTACT US
---

E Raintree Drive
Scottsdale, AZ 85255
Jason Henderson
Owner/ Operator
LICENSED and INSURED
LIC#8268
Summary

Service Type
Ant Extermination Services
Provider Name
A BEE PEST & PRO
,
E. Raintree Drive
,
Scottsdale
,
AZ
-
85255
,
Telephone No.(480) 694-8994
Area
Description
If you are searching for "Ant Extermination Scottsdale" A BEE & PEST PRO can help! For ant extermination in North or South Scottdsdale, give us today at 480.694.8994.