If you are looking for reliable and experienced Pest Management services in Scottsdale, AZ then

LOOK NO FURTHER!!!

A Bee & Pest Pro can help!  Call today at
480-694-8994 or 602-331-0800.
FREE PEST CONTROL ESTIMATE & SAME DAY BEE REMOVAL SERVICES!!!
We are a Scottsdale Pest Control Company providing Pest Management, Residential Pest Control, Monthly Pest Control and Extermination Services in Scottsdale AZ.
A Bee & Pest Pro makes the difference, by keeping Scorpions and other unwanted pests from entering your home. There is more to pest management than meets the eye. For every pest you see, there are dozens more you don't. Regardless of how new or clean your home is, a multitude of pests are just waiting to invade your property. Most pests like indoors for the same reasons you do – warmth, food, water, shelter. Pests have several ways of getting inside. We believe the most effective way to control pests is to keep them from coming inside in the first place. If they're already inside your home, we'll eliminate and make sure pests don't return – Guaranteed!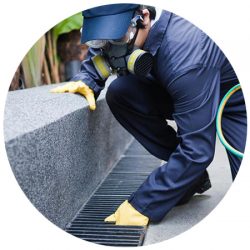 Basic Pest Control Service We Offer:
---
✔ SPIDERS

✔ ANTS

✔ CRICKETS

✔ EARWIGS

✔ SCORPIONS
✔ BEETLES

✔ SILVERFISH

✔ WATERBUGS

✔ ROACHES

✔ CENTIPEDES
Specialized Pest Management Service We Offer:
Africanized Killer Bees

European Honey Bees

Scorpion Infestations

Scorpion UV Detection

Ticks

Fleas
Wasps

German Cockroaches

Brown Banded roaches

Pigeons

Packrats

Mice & Rats Removal
Carpenter Ants

Head Lice

Chinch Bugs

Ground Beetles

Carpet Beetles

Snakes
Gophers

Squirrels

Mosquitoes

Any Flying Insect

Attic Dusting

Scorpion Home Seals
(Additional Fees May Apply By Estimation Only)
Pest Control Cost
---
A Bee & Pest Pro's pricing is customized just for you. Based on the square footage of your home, property and the type of extermination services needed. Our initial service includes an evaluation and inspection of the property.
A Bee & Pest Pro applies EPA approved pest control products in areas most effective to Scorpions and other target pests with minimum exposure to people, pets and environment. Certain pests have a preference for particular types of food. We utilize a number of treatment options including: Baits, Gels, Dust, Granules, & Liquids.
With this combined process in place, continued interior service is recommended to maintain maximum control. However, scheduled exterior visits will enhance the protection provided by this exterior barrier.Allowing A Bee & Pest Pro to perform quality pest management services even when you are not home. This Process results in less pest activity and better control. Keeping your family and property protected from unwanted pests.
Professional Pest Management Services
---
One free pest control service (Annual Service)

Spray foundation and perimeter

Disperse water-activated granules throughout landscaping and moisture areas

Spray or dust block walls
Dust the attic area (Special treatment)

Scorpion UV black light

(Special service)

Place glue board in garage and entry points (at Customer's request)
Scottsdale, AZ / Paradise Valley Pest Control Services
---
Commercial Businesses are regulated by the Health Department to maintain a pest free environment. Without adequate pest control, pests consume food, destroy buildings and spread disease. Pests can intrude on your business by means of deliveries, employees, and other exposures. Your business depends on happy customers who are satisfied with your business appearance. Your business reputation regarding pest management equates to your SUCCESS.
A Bee & Pest Pro will strive to meet your pest management needs without compromise – Guaranteed!
A Bee & Pest Pro is a Professional exterminating company, Scottsdale pest control, Scorpion prevention, Rodent removal. A Bee & Pest Pro provides monthly pest control services and emergency bee removal in the following zip codes:
---
SCOTTSDALE, AZ – 

85255, 85262, 85266, 85260, 85259, 85258, 85054
PARADISE VALLEY, AZ – 

85253
NORTH PHOENIX, AZ – 

85050, 85054, 85018
FOUNTAIN HILLS, AZ – 

85268
CAREFREE, AZ – 

85377
CAVE CREEK, AZ – 

85331
ABOUT US
---

A Bee & Pest Pro is a Professional exterminating company in Scottsdale AZ. A Bee & Pest Pro provides monthly pest control services and emergency bee removal in Scottsdale Arizona.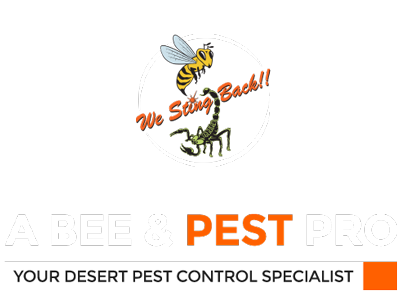 CONTACT US
---

E Raintree Drive
Scottsdale, AZ 85255
Jason Henderson
Owner/ Operator
LICENSED and INSURED
LIC#8268