RODENT CONTROL & REMOVAL
If you are searching for rodent control, rodent removal or rat removal companies near you in Scottsdale AZ, A Bee & Pest Pro can help with our affordable rodent pest control services! A Bee & Pest Pro is one of the best rodent control companies in the Scottsdale area!

Call 480-694-8994 or Get a FREE ESTIMATE
We offer affordable rodent removal services to help homeowners in the local Scottsdale area get rid of rodents for good! Read more about the types of rodents we can remove and what you should do to prepare for the service.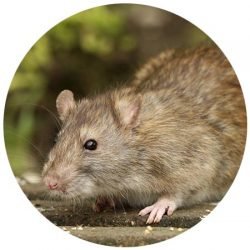 Rodent Removal Methods Include:
---
Baiting and trapping methods
Spring Traps
Glue Boards
Bait Stations
Live Cages
Rodent Removal Key Points
---
Remove any shelter, water and food sources, such as fruit on the ground and ripened fruit in citrus trees.
Observe your property for harborage areas, new pot holes, entry points to the home, foot prints, debris and animal droppings.
Keep your home and property rodent-free with immediate control and removal service when you first detect the problem.
After we remove the rodents from your property, our next step is to keep them from coming back, also known as, rodent control services. HOME SEALING is the BEST way to deter mice and small rodents from entering and nesting in your home.
Rodent Problems & Damage Caused By Them
Common Rodent Problems Include
---
Mice in walls or attic.
Mice or other rodent droppings.
Mice or rats chewing holes in insulation or attic screens
Mice in crawlspaces or sheds
Rodent contamination in a food store
When Mice, Rats and small Rodents chew wires and tear equipment, the damage can include the following:
---
Destruction of Landscaping; decorative plants, flower beds, cactus, and at the base of young trees

Electrical Systems, Air Conditioning Units and Outdoor Lighting Systems Damage

Water & Irrigation Lines, Pool Pumps and Water Lines, Home Security Systems Damage

Patio Furniture, Dog and Pet Doors, Pot Holes and tunnels under lawns; And much more…
Rodent damage has also been found inside the home, such as the following:
---
Food – paper bags and cardboard boxes chewed through and food wasted

Drywall – Knawing and teeth marks chipping the edges of drywall and paint

Plumbing – small water lines bitten through and leaking

Cabinetry – scratches and holes from burrowing tunnels and nests

Furniture, Pillows and Mattresses – torn and chewed edges to repair or replace
Why Choose Us Over Other Rodent Removal Companies?
Certified by the State of Arizona for pest control & extermination In Scottsdale, Arizona
Experienced Rodent Removal & Control
Non-smoking, Professional & Courteous
Wears identifying professional uniforms
Drives branded-company vehicles
Continued education on the latest rodent control products, safety, laws and regulations
How Much Does Rodent Removal & Control Cost In Arizona?
Got rats, mice or other rodents in your attic you want to know how much it will cost for rodent removal or control services near you? Read more about the average cost of rodent removal here.
A Professional pest control and pest management company providing: Bee Removal, African Bee Exterminating, Bee Hive Removal and Monthly Pest Control serving Scottsdale, North Scottsdale, Carefree, Cave Creek and Paradise Valley, Arizona.
We provide fast bee removal services in the following Scottsdale zip codes:
---
85331, 85262, 85266, 85255, 85054, 85254, 85260, 85259, 85268, 85258, 85253, 85250, 85018, 85251, 85008, 85257, 85281
For emergency bee removal in the zip codes for Carefree and Cave Creek:
---
85327, 85331, 85377
ABOUT US
---

A Bee & Pest Pro is a Professional exterminating company in Scottsdale AZ. A Bee & Pest Pro provides monthly pest control services and emergency bee removal in Scottsdale Arizona.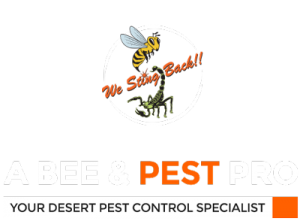 CONTACT US
---

E Raintree Drive
Scottsdale, AZ 85255
Jason Henderson
Owner/ Operator
LICENSED and INSURED
LIC#8268