If you are searching for "rat removal", "rat extermination", "pest control rats", "rat exterminator cost", "rat exterminators near me" in Scottsdale, Arizona, A BEE & PEST PRO can help! Receive the best rat extermination quote in Scottsdale by giving us a call today at 480-694-8994 or 602-331-0800.
A Bee & Pest Pro provides the best rat extermination and removal services in Scottsdale for homeowners and business owners are experiencing problems with roof rat infestations. Receive a free roof rat removal estimate by giving us a call today! 
Are you having roof rat troubles In Scottsdale? We can help you control them!
From hearing them at night in the rafters, to locating them stumbling or foraging for their nest, you need roof rat control in Scottsdale, and soon. Compared to other rat species and rodents, roof rats can be more skittish. Because of this, managing control is a necessity. However, when using a professional rat control company, such as BEE & PEST PRO, you can be free of roof rats quickly.  If you are considering roof rat removal services, below are ways to determine if roof rats are your problem based on common behaviors and signs.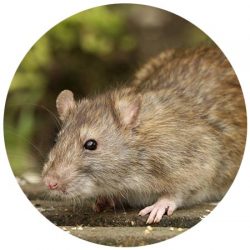 How to identify roof rats?
In Scottsdale, roof rat control is important due to the difficulty of catching roof rats, as they are more suspicious than other types of rats. Commonly found around vegetations, bushes, trees, and the attic. When outdoors, roof rats commonly feed on pet food, small insects, plants, and fruits. Of course, with access they will target human food as well. They tend to nest in areas difficult to access in a business or home.
How Much Does Rat Extermination Cost In Scottsdale?
The average cost of rat removal or extermination in Scottsdale ranges between $100 – $575, but may be more or less depending on where your precise location is.
Where roof rats prefer to nest?
Our team of professionals can identify the specific rodent issue you're having in the Scottsdale area. Because visually they are similar to Norway rats, it is easier to focus on behaviors for identifying them. Roof rats frequent some common exterior areas, such as:
Fence ledges behind or under overgrown vines or vegetation.

Behind or in piles of wood, lumber, trash, etc.

Within thick brush cavities on or off the ground.

Higher regions of supply sheds or gardens.

Within unmanaged palm trees that have excess dead fronds.
Electrical Systems, Air Conditioning Units and Outdoor Lighting Systems Damage

Water & Irrigation Lines, Pool Pumps and Water Lines, Home Security Systems Damage

Patio Furniture, Dog and Pet Doors, Pot Holes and tunnels under lawns; And much more…
When an area lacks Norway rats, roof rats may build their nest higher up in trees, burrowing or underground in vegetation heavy areas. In addition, properties that have areas exposed to vents or gaps, this allows entry points for roof rats. Overhead areas and attics are the two more common entry points. Our professional rat control for Scottsdale is able to target these infestations. Our technicians are able to treat any area that roof rats can be located in, such as wall cavities, ceilings, attics, carports, and soffits
SERVICE CHARGES DEPEND ON ROOF RAT MONITORING PROGRAMS
---
Baiting and trapping methods

Spring Traps

Glue Boards

Bait Stations

Live Cages
ROOF RAT REMOVAL KEY POINTS:
---
Remove any shelter, water and food sources, such as fruit on the ground and ripened fruit in citrus trees.

Observe your property for harborage areas, new pot holes, entry points to the home, foot prints, debris and animal droppings.

Keep your home and property rodent-free with immediate control and removal service when you first detect the problem.
What can roof rats damage?
Similar to the Brown and Norway counterparts, a roof rat has the risk of spreading bacteria, diseases, and causing damage to property structure. Because a rat's teeth constantly grow, they must continue chewing on things to maintain the length. Roof rats prefer hard to reach areas, such as cavities where electricians commonly run wiring. Because of this, roof rats often result in damage to extensive damage when not treated. Even minor infestations can lead to major repairs and restoration.
Call us to learn how professional roof rat control can benefit your Scottsdale property.
We are able to exterminate roof rats from any Scottsdale property using modernized and integrated management techniques. Our proven methods are effective and customized for Scottsdale environments. Each treatment plan is custom to your needs. Our professionals consider your situation, including children and pets to ensure a safe, effective, and efficient roof rat control plan. Each day an infestation is untreated increases the risk of major property damages, as well as health risks. Avoid waiting, call or contact us today to receive a professional roof rat control strategy.
We provide fast Roof rat removal services in the following Scottsdale zip codes:
---
85331, 85262, 85266, 85255, 85054, 85254, 85260, 85259, 85268, 85258, 85253, 85250, 85018, 85251, 85008, 85257, 85281
For emergency roof rat removal in the zip codes for Carefree and Cave Creek:
---
85327, 85331, 85377
ABOUT US
---

A Bee & Pest Pro is a Professional exterminating company in Scottsdale AZ. A Bee & Pest Pro provides monthly pest control services and emergency bee removal in Scottsdale Arizona.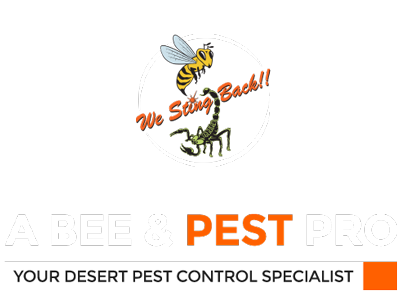 CONTACT US
---

E Raintree Drive
Scottsdale, AZ 85255
Jason Henderson
Owner/ Operator
LICENSED and INSURED
LIC#8268
Summary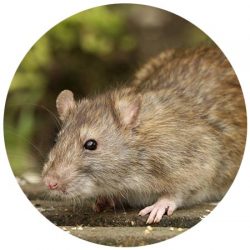 Service Type
Roof Rat Removal & Extermiation
Provider Name
A Bee & Pest Pro
,
E Raintree Drive
,
Scottsdale
,
AZ
-
85255
,
Telephone No.480.694.8994
Area
Description
A Bee & Pest Pro provides roof rat removal in Scottsdale for homeowners and business owners are experiencing problems with roof rat infestations.