A Bee Pest Pro is always running SPECIAL DISCOUNTS.
Professional Pest Management Services Includes the Following
---
Annual service agreements
Switching over from current services
Referrals of friends, family and neighbors
A Bee & Pest Pro will always price match or beat competitor's price.
A Professional pest control and pest management company providing: Bee Removal, African Bee Exterminating, Bee Hive Removal and Monthly Pest Control serving Scottsdale, North Scottsdale, Carefree, Cave Creek and Paradise Valley, Arizona.
We provide fast bee removal services in the following Scottsdale zip codes:
---
85331, 85262, 85266, 85255, 85054, 85254, 85260, 85259, 85268, 85258, 85253, 85250, 85018, 85251, 85008, 85257, 85281
For emergency bee removal in the zip codes for Carefree and Cave Creek:
---
85327, 85331, 85377
ABOUT US
---

A Bee & Pest Pro is a Professional exterminating company in Scottsdale AZ. A Bee & Pest Pro provides monthly pest control services and emergency bee removal in Scottsdale Arizona.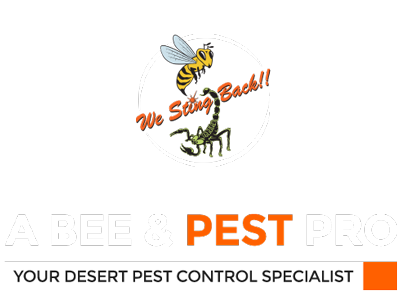 CONTACT US
---

E Raintree Drive
Scottsdale, AZ 85255
Jason Henderson
Owner/ Operator
LICENSED and INSURED
LIC#8268