Pest Control Scottsdale, Arizona | Exterminators – A BEE & PEST PRO
If you're Googling "Pest Control Near Me" "Pest Control Scottsdale", "Exterminator Near Me" or "Exterminator Scottsdale", A Bee & Pest Pro can help! Welcome to A Bee & Pest Pro, your local pest control & extermination company in Scottsdale, Arizona. Get a free pest control estimate in Scottsdale by giving us a call today at (480) 694-8994.
We provide the highest quality, yet cheapest pest control and exterminating services available in the North & South Scottsdale areas. We use state of the art EPA approved products for all our pest prevention methods. We cater to your needs, address any unusual situations and provide exceptional service.
We specialize in  the following pest control services: Africanized bee pest control, scorpion control, removal & home sealing, rodent control & removal and more. Our vision is to help you understand how our monthly exterminating service will keep unwanted pests from invading your home or business.
For over a decade offered residential and commercial pest control in Scottsdale, Paradise Valley, North Phoenix, Cave Creek, Carefree and Fountain Hills with high quality pest control services. Developing long lasting relationships with customers that trust and have confidence in the services we provide. A Bee & Pest Pro is "Environmentally Friendly!" Our professional bee removal and pest control services in Scottsdale AZ are Green for people, pets and home. We provide prompt, dependable pest management. Giving you the quality and protection you expect.
If you are looking for reliable and experienced the best pest control services in Scottsdale, AZ
LOOK NO FURTHER!
Best Pest Control & Extermination Services In Scottsdale, Arizona
We offer the best pest control in Scottsdale and the most affordable prices. We can get rid of nearly any type of pest you can think of from bees and scorpions, to crickets and ants. No pest is too big or small for the experts at A Bee & Pest Pro.
Certified by the State of Arizona for pest control & extermination In Scottsdale, Arizona

Non-smoking; Professional; Courteous

Wear identifying professional uniforms

Drive branded-company vehicles

Continued education on the latest pest control products, safety, laws and regulations
ABOUT US
---

A Bee & Pest Pro is a Professional exterminating company in Scottsdale AZ. A Bee & Pest Pro provides monthly pest control services and emergency bee removal in Scottsdale Arizona.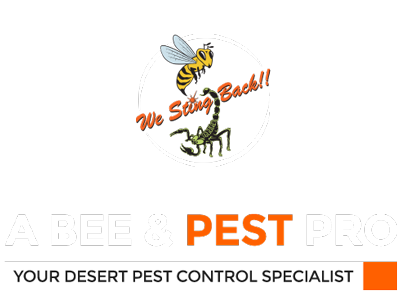 CONTACT US
---

E Raintree Drive
Scottsdale, AZ 85255
Jason Henderson
Owner/ Operator
LICENSED and INSURED
LIC#8268