CRICKET CONTROL & REMOVAL SCOTTSDALE
If you are looking for reliable and experienced Cricket Removal services in Scottsdale, AZ then

LOOK NO FURTHER!!!

A Bee & Pest Pro can help!  Call today at
480-694-8994 or 602-331-0800.
FREE PEST CONTROL ESTIMATE & SAME DAY BEE REMOVAL SERVICES!!!
Need A CRICKET INFESTATION removed from your home or yard IN SCOTTSDALE?
---
If you are Googling the keywords "Cricket Control Scottsdale" or "Cricket Removal Scottsdale", A BEE & PEST PRO can help! For professional cricket removal or control in Scottsdale, Arizona call us today at 480.694.8994.
Crickets can be found all over the valley area including the Scottsdale, Arizona area. Sometimes you will see them out camping, on hiking trails and sometimes in your backyard or even worse inside your home. Anyone who lives in the Phoenix/Scottsdale areas are bound to encounter crickets and that's where A BEE & PEST PRO steps in.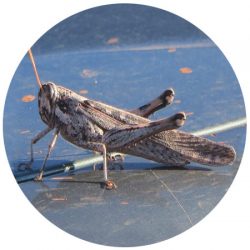 Cricket Control & Removal In Scottsdale, Arizona
Crickets appear to be harmless, until your home becomes infested with them. When that happens, besides having to deal with the fact that there are creepy-crawly's all over your home, is that constant sound of chirping you have to cope with. Arizona has crickets everywhere. The type of crickets one is more than likely to see and/or hear around the home (and sometimes in your home) or commercial building in Scottsdale, AZ., and throughout the Valley, are house crickets.
Common Crickets Found In Scottsdale, Arizona
The most common type of cricket found in Scottsdale homes is the Indian cricket. Cricket's can multiply rapidly and can invade your home in massive numbers. July through October are when crickets are most active.
It's actually very common to see 1000's of crickets roaming around a public side walk or park. If your not receiving regular pest control maintenance, crickets can quickly become a problem. Most of the time these crickets will gain access to the inside of your walls in between where the foundation meets the stucco.
Once they find a resting place, they will multiple quickly with droppings that will start to trickle out of the walls due to so much build up. Most homeowners confuse cricket droppings with termite droppings.
Scorpions actually eat crickets and are one the their main food supplies. So, if your not seeing too many crickets, you may actually have scorpions.
The chirp of a cricket is so loud that it can be heard throughout the entire home. Locating where they are is almost impossible for most home owners.
Cricket Control For Scottsdale Homewners
House crickets are yellowish-brown in color, maybe tan. The size of a house cricket is a little than an inch. The constant chirping of the male is about the biggest issue you're going to have with them, however, the male will continue to chirp in order to attract the females.
On the other hand, one of the food sources of scorpions and spiders is crickets, so, as long as crickets are a food source for scorpions and spiders, and they are present around your home, it is increasing the risk of attracting scorpions and spiders to your home as well. That is the reason why A BEE PEST & PRO's uses a treatment approach that contains a component on the Arizona bark scorpion, which is to decrease the amount of crickets (among other pests) by cutting down their population around your home.
Cause Of Cricket Infestation
As omnivores, crickets generally eat fungi, dead bugs, and plants, but when their food source is scarce, they will eat one another. However, usually the landscaping around the homes in the Scottsdale-area provides enough food, including water sources for crickets. Of course, along with this is the ideal nesting sites from the landscaping and mild climate, which are perfect breeding conditions. The cricket population can rapidly increase into a cricket infestation if left unattended too.
Cricket Control Treatment
The first thing needed to be done will be to locate the crickets nest, and all of our expert's service technicians here at 'A BEE PEST & PRO's' know exactly where we will find them.
With oodles of place to make their nests, crickets will choose a damper and moist place to nest. They need an area to hide during the daytime, as they will dry out and/or over heat, especially here in Arizona. Usually, their hiding spots will end up being their nesting ground as well. The most common areas for their nesting spots will be under meter boxes, the cusp of your stucco siding, and block walls, and all of which will commonly surround a Phoenix area home.
After our experts locate their nests, a flushing agent will be used for breaking the nest down. We also use a premium treatment service, specifically for crickets, which is a truck mounted power sprayer that puts a barrier all around your home, and will keep the crickets from creating a new area to rest anywhere close by, this is all a part of 'A BEE PEST & PRO's service.
Cricket Removal & Prevention
Although it is not an easy task to prevent the infestation of crickets, there are a few simple steps one can take to make them less inviting. It starts with the removal of the spots that would be tempting to them, like clutter, wood, rock piles, compost, leaf letter, and keeping the landscape and vegetation trimmed back at least six inches from the home, this also includes ground covers and bushes. Removal of any debris and clutter laying around the home will certainly help to keep them at bay.
Crickets will also make their nesting spots under things left in the yard, such as cardboard boxes, pools, tarps, and many other items that are sometimes left in the yard. If one keeps these type of things picked-up or thrown away, is going to reduce the amount of cricket nest around your home. To prevent crickets from sneaking into the home one can seal any cracks or crevices. Also, caulking door frames, windows, cracks that might be in the foundation, including the walls, and all vents should be covered with a fine-mesh screen.
We are one of Arizona's leading pest control companies, 'A BEE PEST & PRO's focuses on giving our customers 100% satisfaction. That is the reason that we can provide all of our customers with a guarantee, which is "We will come out free of charge and service your home again if you, our customer feels there is a need for additional service or you are not completely satisfied at any time in between our scheduled appointments."
Free Cricket Removal & Control Estimates In Scottsdale, Arizona
For professional cricket control or removal Scottsdale, Arizona call us today at 480.694.8994. A Bee & Pest Pro provides monthly pest control services and emergency bee removal in the following zip codes:
---
ABOUT US
---

A Bee & Pest Pro is a Professional exterminating company in Scottsdale AZ. A Bee & Pest Pro provides monthly pest control services and emergency bee removal in Scottsdale Arizona.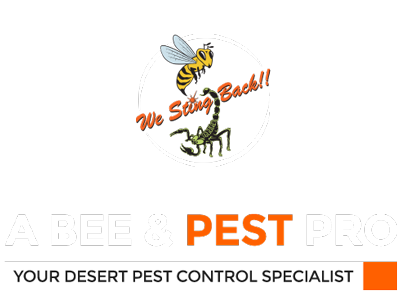 CONTACT US
---

E Raintree Drive
Scottsdale, AZ 85255
Jason Henderson
Owner/ Operator
LICENSED and INSURED
LIC#8268
Summary
Service Type
Cricket Control & Removal
Provider Name
A BEE & PEST PRO
,
10945 E Raintree Dr
,
Scottsdale
,
AZ
-
85255-1804
,
Telephone No.480.694.8994
Area
Description
If you are Googling the keywords "Cricket Control Scottsdale" or "Cricket Removal Scottsdale", A BEE & PEST PRO can help! For professional cricket removal or control in Scottsdale, Arizona call us today at 480.694.8994.